Metal Shelving
Whether you're comfortable with the idea of open shelving in your own kitchen or not, you cannot deny that open wood shelving is a trend that's here to stay. But move over wood, there's a new player in the game! Metal shelving is just as functional as open wood shelving, but with much more versatility and visual interest. As an added bonus, many metal shelving options can be less visually dense than their wooden counterparts, especially when the glass is used for the shelf itself, allowing for a more open, spacious feel. 
Functional Storage Solutions
A fair amount of customers often regret not focusing on functional, organized storage space when renovating their kitchens. With so many options available, we will likely see a shift in the inclusion of things like built-in cutlery storage, roll-out trays/cutting boards, and tilt-out sink trays in 2019. Manufacturers like Merillat offer an array of clever storage finds to help you make the most of every nook and cranny.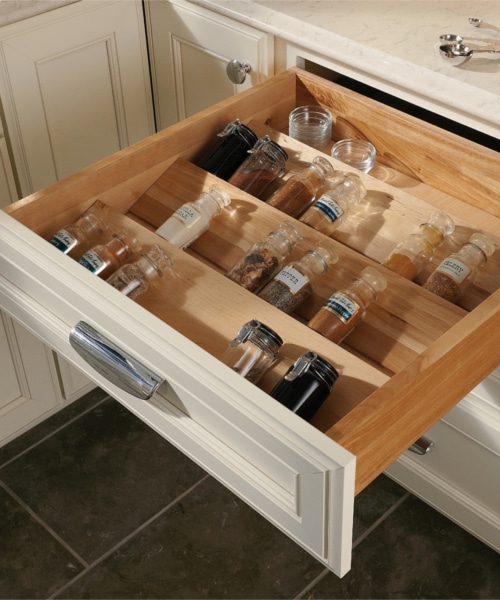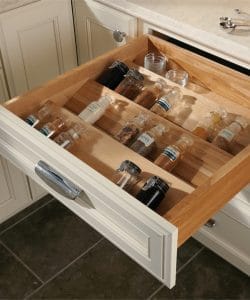 Bye, Bye Boring Appliances
For years now, a kitchen full of matching stainless steel appliances has been the go-to for most consumers. Stainless steel has had a good run, but in 2019 it's time to consider moving away from the ordinary. The new year will be all about appliances with intrigue. Brightly-colored stoves have been a quiet trend for high-end customers for some time now, while refrigerators with gold finishes, complimentary patterns, or stunning rose gold hardware are another way to add attitude to your space.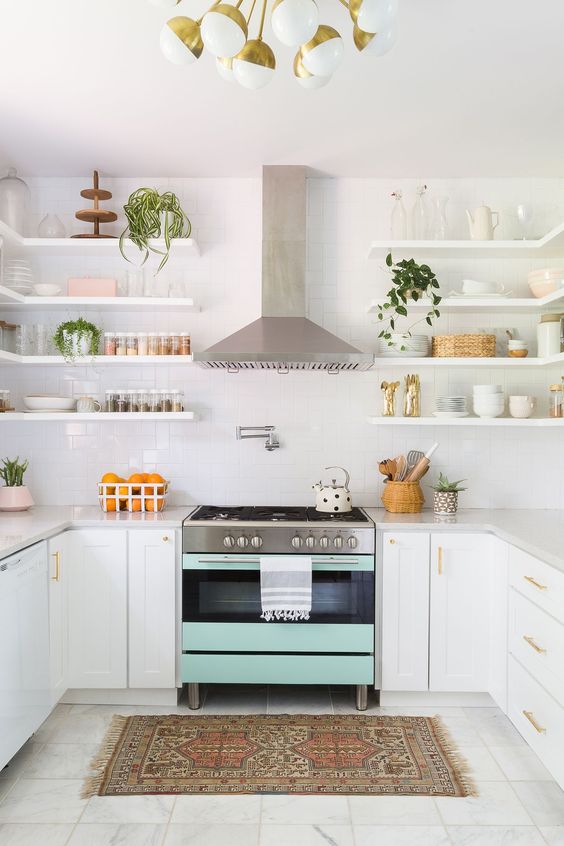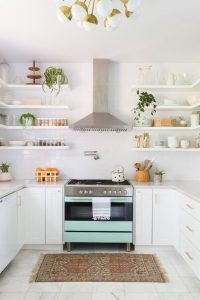 Fancy Faucets
Faucet finish trends have been ever-evolving. You may remember when most people had chrome faucets. Then came the nineties, when shiny brass hardware became all the rage. We welcomed the early 2000's with satin nickel, but in 2019 we're ready to usher in finishes with no limitations. Homeowners now have access to every fixture color under the sun. From smooth matte blacks to sassy rose golds, you can expect to see sinks and faucets this year that offer not only function but flair as well.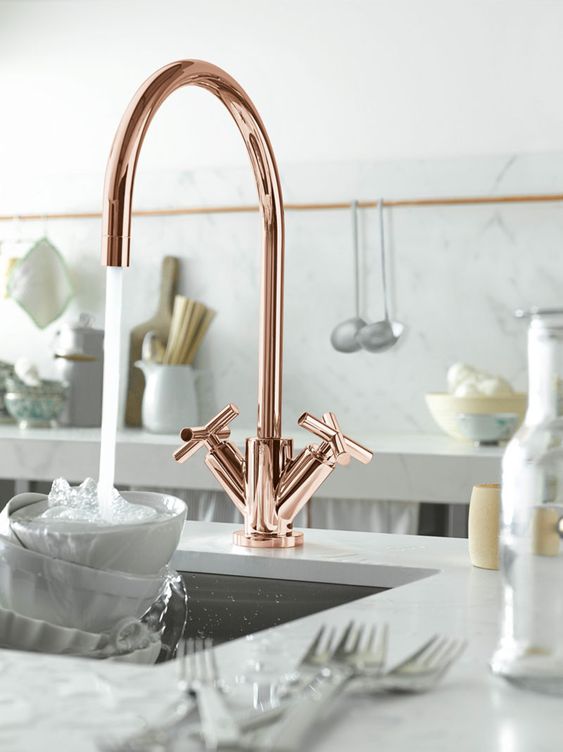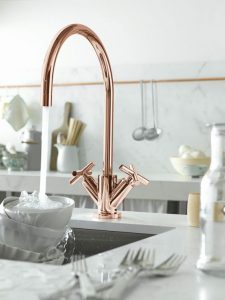 Cabinets in Opposing Colors
Traditionally, people tend to stick to one color of cabinetry when doing their kitchens. However, 2019 will be a huge year for experimenting with different colors and textures. A set of light-colored cabinets opposing a set of dark-colored cabinets make for seriously stunning contrast, one that can create a space that is both attractive and unique.